About Us
Fleet Search and Selection is a leading specialist in Financial Services recruitment. We have built an enviable reputation for developing strong relationships with both candidates and clients alike.
Having worked in recruitment since 1993, our Partners are synonymous with exceptional levels of service and in-depth market knowledge. Moreover, they have a proven track record of placing top quality candidates across most of the major Financial Services institutions within the global Investment Banking, Private Wealth Management, Investment Management, Corporate and Consumer Banking and Insurance sectors.
We truly believe we have a different, unique approach and are in a position to deliver the right advice whatever your career ambitions or employment needs.
Meet the team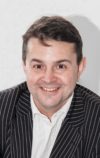 Craig has spent over 20 years in recruitment, specialising in the Financial Services industry, focusing predominately on Business and Technology Audit in the Investment Banking and Asset Management sectors, where he has established a strong track record for delivering on particularly challenging technical audit roles. Prior to establishing Fleet Search and Selection, Craig headed up the Investment Banking Audit and IT Audit Divisions at two prominent recruitment companies during which time he developed his reputation in the Business and IT Audit markets as well as establishing and running a Risk Management and Quantitative Finance business.
Today Craig continues to deliver to the Banking sector in both the Business Audit and IT Audit disciplines but still maintains his relationships within the Market Risk and Quantitative community.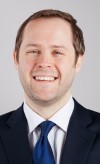 Before establishing Fleet Search and Selection with Craig Phipps, Paul began his career as an Equity Research Analyst in London. He moved into the recruitment industry in 2001 and has since worked for two leading recruitment brands in Senior Consulting roles. Paul has experience of working on both contingency and search assignments, successfully recruiting Global Heads of Audit and Senior Audit professionals. Over the years he has developed a wide network in the Insurance, Asset Management and Banking sectors and his areas of expertise include Audit, Compliance, and Accountancy.
Paul manages our Insurance, Compliance and Asset Management business and is particularly skilled in assisting candidates through the recruitment process. Paul is a passionate competitive foil fencer and for the last 5 years has ranked in GBR's top 50. He earned his second cap representing Scotland in the 2015 GBR 5 Nations competition.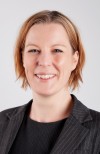 With over a decade of experience in the Headhunting environment, Mhairi has led hundreds of assignments in a wide variety of industries and disciplines, with a particular focus on the Financial Services, Oil & Gas and Construction sectors. Over the years, she has worked with some of the country's most prolific business leaders, as well as organisations from business start-ups to major international institutions.
Mhairi possesses a talent and passion for research and network building with an inherent knowledge of the Scottish market. She joins Fleet as our Senior Consultant within Wealth and Investment Management and as Search Director focusing on Financial Services Search in Scotland.

Antonio joins Fleet as Technology Director running Fleet's Technology Division. He possesses over 10 years recruitment experience having worked closely with a variety of Financial Institutions and Cloud Technology Consultancies and brings with him an extensive network, ranging from mid to senior level technology and business professionals. Antonio has a strong pedigree in placing highly skilled professionals globally, developing and managing on-going client and candidate relationships and has significant market knowledge within Front Office Applications and Cloud Technology as well as Big Data and Analytics.
He is particularly successful in building high levels of repeat business based upon not only his ability to deliver but also his strong and honest relationships with clients and candidates alike.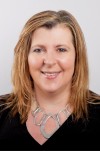 Joyce joined Fleet in 2010 and is the corner stone of our research function. Joy has expertise across multiple market specialisms within financial services and is particularly skilled in developing new lasting relationships and assisting candidates through the early stages of a recruitment campaign. Joy started her corporate career as a facilities manager with KPMG, where she stayed for 15 years and before joining Fleet managed her own retail business. In her spare time, if not producing edible works of art from her kitchen she enjoys spending time with her two daughters.

Nana entered the recruitment industry in 2016 having moved from Channel Management Analytics with Vodafone where she developed sales and forged senior business partnerships for the group. Nana has excellent people and consultancy skills with a flair in resourcing, engaging, coaching and most importantly, building and maintaining candidates relationships.
Nana is passionate about girl child empowerment in Africa, loves to travel and in her leisure time tries her hand at pastry baking.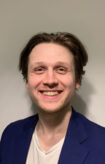 Greetings, I'm Kristofer, a 27-year-old entrepreneur deeply embedded in Recruitment & Talent Acquisition, particularly within the dynamic realms of aviation, engineering and customer service. Commencing my journey at 19 as a Recruitment Consultant, I specialised in delivering expert and level headed recruitment advice to businesses.
I am dedicated to providing my clients high-value support, leveraging our team's firsthand experience to understand the unique employment challenges faced by clients in their specific sector.
Having started The Inside Recruiter, I'm thrilled to partner with Fleet Search and to have the potential to make a positive impact for companies, fostering success and enhancing overall performance. If you're searching for a dedicated recruitment partner passionate about aviation, engineering and customer service, I would love to help.