Investment & Private Wealth Jobs
Scotland's Wealth and Investment Specialist
Our Investment and Private Wealth team provide discrete relationship driven recruitment services to the Scottish market place. We are often the exclusive hiring partner for a number of investment roles- if you are looking for a career move within this sector we can discuss bespoke investment and private wealth jobs to suit your requirements.
Experience: Headed up by Mhairi Fisher who has over a decade of experience in the Headhunting environment in the Scottish market we have become a key recruitment partner to some of Scotland's and the north of England's leading Investment and Wealth businesses.
Our key areas of specialism include: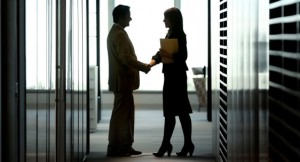 Private Wealth Investment Directors
Investment Managers
Charities Sector
Financial Planners
Fund Managers
Tax advisers
Team moves and business introductions
Fleet's consultants understand that wealth and investment professionals more than most require a discrete and well informed recruitment partner to help plan and develop their next career move. Weather you are seeking a senior partner role with a niche  wealth management business offering equity, a divisional director seeking to relocate your team or a junior wealth professional looking to fast track your career with the elite global wealth managers, Fleet will select an employer with the right portfolio and team best suited to helping you achieve your career goals.
The Fleet Methodology
Client Assignments: We work with clients to tailor bespoke recruitment solutions to specific requirements and will recommend the best solution to ensure the highest success rates. We meet our clients before each assignment commences – this is to acquire a full briefing of the role, its responsibilities and its position within the organisation as well as finding out about the more specific skills the client may be targeting. An effective job description and assignment brief is then used as an aid to search for suitable candidates who match the agreed criteria and competencies necessary to perform well in the role.
Network: Fleet possesses a strong, dedicated Network which underpins our recruitment activity. Our Network is our primary method to source and qualify candidates and enables us to offer bespoke Market Mapping and Market Analysis services.
Search Methodology: Our Directors and our Wealth consultants have been at the forefront of developing proven search-based techniques, traditionally residing only in the world of retained search. Fleet utilises this methodology in conducting our day-to-day contingency work, making our extensive network of contacts and market knowledge, our key assets.
Fleet Brand: We genuinely believe our brand to be synonymous with excellence and quality. Our brand strength is represented in the client and candidate portfolio we have built and the repeat business Fleet receives. We have a number of clients who have been preferred suppliers since the firm's inception and whilst you may not be aware of Fleet, the chances are you will know someone who has worked with us – PLEASE ASK AROUND!
Our Vision: To continue striving to build a brand of excellence in specialist financial recruitment with the aim of achieving and sustaining our work ethic in any market we choose to diversify into.
Our Values: We feel that the strongest relationships are developed over the longer term. Having worked in the recruitment market as long as we have, it is integral to our reputation that Fleet operates in an open, honest and transparent manner. We pride ourselves in knowing that, due to our values, many of our candidate alumni continue to use Fleet's services as clients.