Technology Jobs
Financial Technology Specialists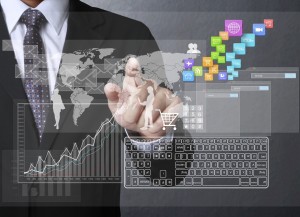 Our Technology recruitment arm is managed under the Fleet Technology brand.  Fleet Technology has extensive market knowledge and remains truly committed to ensuring that we operate within our company vision and values. The result is an exemplary service with a proven ability to deliver results in:
For our most recent Technology jobs please go to our Vacancies page.
Headed up by Antonio Sabado, Fleet Technology has a strong pedigree within the Technology field with over 10 years experience of recruiting IT professionals into Financial Services and Technology Consultancy organisations.
FINANCIAL MARKETS TECHNOLOGY
Typical mandates include:
CIO's and CTO's
Regional, EMEA or Global Heads of Technology
in Fixed Income, FX, Equities and Commodities
Business Analysts, Project Managers,
Programme Managers or Programme Directors
High-end Developers in C++, Java and KDB+
eTrading, High Frequency Prop Trading & Market
Making- Algo, HFT and Quantitative Developers
Front office Applications Support
Financial Markets Vendor Products include:
ION Trading
Murex
Charles River
Front Arena
Calypso
Fidessa
Bloomberg TOMS and ETOMS
Markit EDM (Cadis)
CLOUD TECHNOLOGY
Cloud Technology Vendor Products include:
Workday
SAP Successfactors
Oracle Fusion
Salesforce.com
BIG DATA & ANALYTICS
Typical mandates include:
Data Scientists
Data Strategist
Data Architect
Hadoop Developer
Data Analyst
Why Use Fleet Technology to Assist You in Your Next Move?
As a professional what do you look for in a recruitment consultancy when you're thinking about making your next move? It is Fleet's firm belief that a candidate should be working with a consultancy which:
Offers a competitive advantage:
Listens to your requirements and provides relevant opportunities:
Knows your market and can advise on the right organisation for you:
Prepares you for the interview including what the job specification doesn't tell you!
Fleet Technology incorporates these guiding principles into an individually tailored service providing:
Changing role or career is an important decision for anyone. For expert advice from our Directors on Technical, Soft Skill, Competency Based Interviews, read our Candidate Resources page.
For further information please do not hesitate to call Antonio Sabado on 020 3637 2833.